Should I buy a home in Bangalore on the outskirts?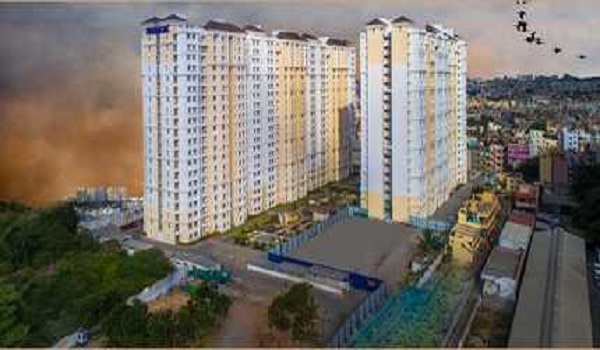 Bangalore is one of India's developed cosmopolitan cities with advanced infrastructure. Over the years, the city witnessed mega development and is thriving today with world-class facilities and civic amenities, promising a pleasant stay. In addition, with the growth of great employment opportunities, excellent connectivity, a good public transport system, and metro rail network, favorable weather conditions, greenery, and water bodies, the city today is home to millions of people from across the globe. Bangalore is thus a hotbed of exceptional real estate properties today, with the surge in demand for residential properties across the city. Real estate developers are offering impressive residential properties across the city and the outskirts to accommodate the growing demand for properties.
In the present day, the outskirts of Bangalore are well-developed with upscale infrastructure. The population influx in the city led to the city expanding its horizon to the outskirts to accommodate everyone. The outskirts are in demand today as they are well-established with the presence of all essential facilities for the utmost comfort of living. Thus home buyers are looking to set their home base in the outskirts of Bangalore as these areas promise a holistic living experience. The outskirts around North, South, East, and West Bangalore are the upcoming areas where home buyers are seeking lavish living spaces today, and the builders are offering stunning living spaces which will be an asset for life.
One can buy a home on the outskirts of Bangalore due to various factors:
The outskirts of Bangalore have witnessed grand infrastructural development in the past few years. The outskirts today have well-developed localities with the presence of prominent educational institutions, renowned hospitals and healthcare zones, shopping malls, departmental stores and hypermarkets, eateries, theaters, retail outlets, recreational hubs, banks, and several others, which ensure a comfortable stay. The outskirts of Bangalore are very well-connected to the entire Bangalore, and with the presence of organized public transport facilities, traveling is convenient to any part of the city. In addition, the presence of the Metro Rail network in the outskirts, connecting to Bangalore city, further adds to the ease of commuting to any part of the city hassle-free, making it the ideal destination to reside in. Consequently, the outskirts have been witnessing the growth of IT parks and employment hubs, SEZs, and industries in these regions, promising great employment opportunities. These outskirts have become ideal residential destinations for professionals who seek to set up their home base for a pleasant stay. Today, the outskirts of Bangalore provide mega employment options, which makes the outskirts an evident choice for home buyers.
With such upscale development, the outskirts of Bangalore have become a potential residential with realty developers developing and delivering world-class residential properties ideal for a dream home. Each property is developed amid nature, greens, gardens, and charming views, which ensure a joyous living experience for life. The properties in the outskirts today feature unparalleled construction, modern designs, stunning interiors, and top-notch lifestyle and leisure amenities, which promise an enriching living experience. The properties are enticing and suit every home buyer's taste and requirements. The outskirts of Bangalore today have become a preferred choice of home buyers and investors as they ensure a comfortable life and guarantee superb value appreciation in the future. It is thus evident that one can buy a home in Bangalore on the outskirts as the areas are perfect for residing today. The properties in the outskirts promise an elevated living experience with all the luxury and comfort these areas offer, with moments to cherish for life.
Purva Blubelle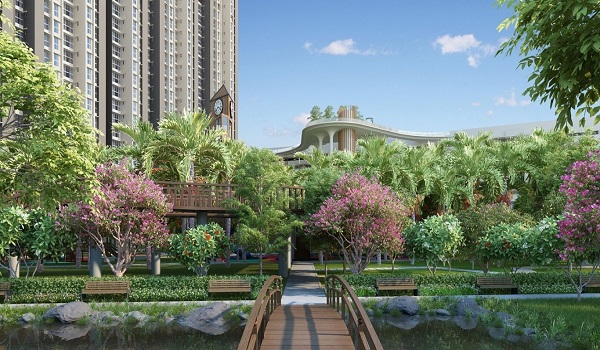 Magadi Road in Bangalore is home to Purva Blubelle, a high-end residential development. Puravankara Limited, one of India's premier property development companies, is responsible for this endeavor. When meeting contemporary urban life's demands, Purva Blubelle is without a peer.
Purva Blubelle is the ideal home for those seeking a high standard of living because of its convenient location, high-end features, and stylish architecture. Different types of families will find what they're looking for in the variety of floor plans provided by Purva Blue Belle. The project's 2BHK and 3BHK apartments are thoughtfully planned for residents' ease and convenience. Modular kitchens, closets, and air conditioning are just a few of the high-end conveniences that will be provided to residents of this development.
Purva Oakshire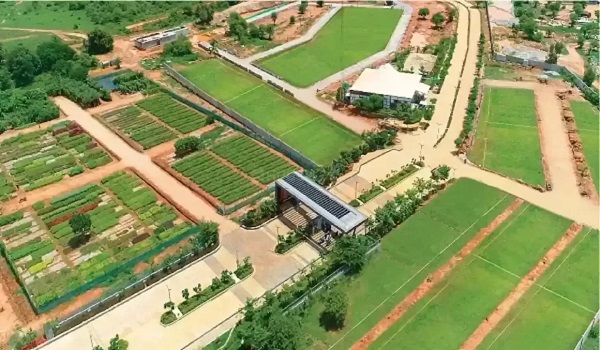 Purva Oakshire is a plotted development project by Purvankara on Hennur Road. The property is nestled in the lap of nature with lush greenery and landscaped gardens in a tranquil environment that promises a pleasant living experience with loved ones for life. One can purchase the plots and construct their dream abode featuring contemporary designs and awe-inspiring interiors, which will be an asset for life. The property also offers top-class leisure amenities exclusively for its residents, which will pamper them for life. Purva Oakshire is situated on Hennur Road, an established locality with all essential amenities and facilities. The locality is well-connected to other parts of Bangalore, and its proximity to key employment hubs of the city makes it an apt destination to reside in.
Purva Tivoli Hills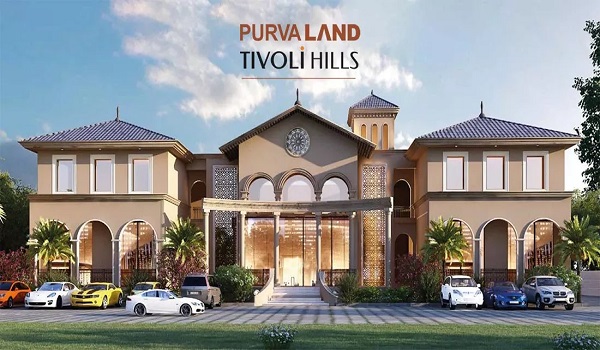 Purva Tivoli Hills is another mega plotted development project by Purvankara in Devanahalli. Spread over a massive 60 acres; the project offers Italian-themed properties for its esteemed home buyers. Home buyers can choose from 839 plots surrounded by beautiful open spaces, greenery, landscaped gardens, and breathtaking views. One can choose one's preferred plot matching the requirement and build their dream abode, which will be cherished for life. The property also offers avant-garde fitness and recreational amenities, apt for a refreshing experience. Purva Tivoli Hills is situated in Devanahalli, a developed Bangalore locality. The locality boasts of upscale infrastructure and has all important facilities, promising convenience of living. The locality also shares great connectivity to the entire Bangalore, and numerous prominent employment zones are easily accessible from Devanahalli, which makes it a hotspot for real estate investment.
Purva Park Hill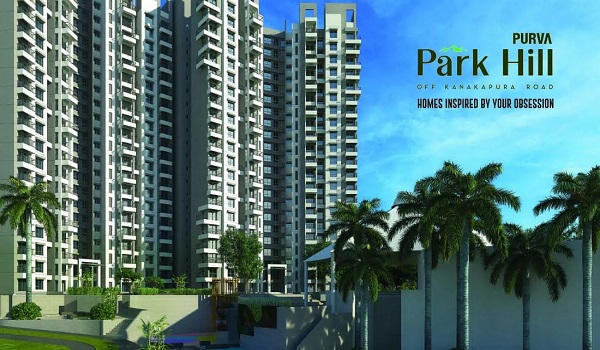 Purva Park Hill, located on Kanakapura Road, Bangalore, is an upcoming high-rise residential apartment project by Puravankara Limited, a well-known brand in the real estate industry. The project offers luxurious 2BHK and 3BHK apartments thoughtfully designed to provide spacious rooms with natural light and ventilation. The project aims to create another landmark for Puravankara, with extensive greenery and pedestrian-friendly areas, a luxury clubhouse, smart home functionality, and a three-tier security system. The Kanakapura Road neighborhood is a rapidly growing real estate hub with several information technology parks, making it an ideal location for IT professionals.
Purva Park Hill Apartments are developed using Vastu regulations to offer visibility, ventilation, balconies, and an amazing environment. The modern fixtures and fittings give the apartments a high-end appearance, and the MIVAN technology and building management system ensure maximum safety and protection. The project overlooks sprawling gardens and offers a fantasy-like atmosphere for its residents, making it an excellent opportunity for those looking for a once-in-a-lifetime home or prospective investors searching for new apartments in Bangalore. However, the project is still awaiting approval from the Real Estate Regulatory Authority of Karnataka, which has made communication between homebuyers and manufacturers easier, with exact delivery time and data set coordination. The Purva Park Hill Completion and Possession dates are yet to be declared. Still, Puravankara is evolving with innovative designs, performance guidelines, cost-effective pricing, and cutting-edge technology planned by industry experts to provide safety and comfort.
Puravankara Limited Blogs