Purva Blubelle Brochure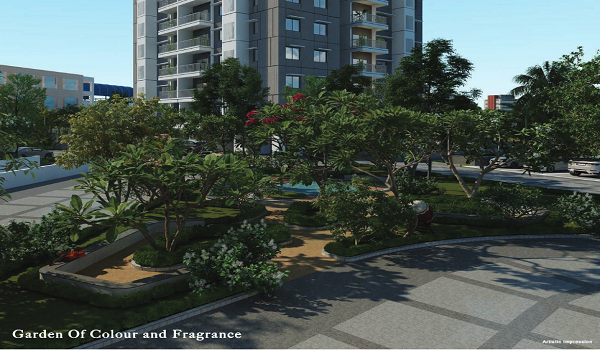 Purva Blubelle is a luxurious residential property developed by Purvankara. Purva Blubelle's brochure gives a detailed explanation of the entire property, the layout, structure, size of the floor, entire plan, location, and the amenities the property offers. For more information about Purva Blubelle, one can download the PDF brochure of the same for better understanding. Purva Blubelle's brochure gives a clear idea of the entire property along with impressive images of the apartment, the landscaped gardens, greenery, exteriors, interiors, etc. The brochure also has images of the varied amenities at the complex, like a clubhouse, swimming pool, gym, sports courts, play area, etc., which can help aspiring home buyers understand the property well.
In addition, the brochure of Purva Blubelle also explains the location of the property. Purva Blubelle is a luxurious residential apartment spread over 3.85 acres on Magadi Road, a prominent locality of Bangalore. The property offers 2 striking towers, which are home to impeccable 378 units having exquisite 3 BHK abodes. Each apartment in Purva Bluebelle features bespoke designs, aesthetic interiors, and premium health and lifestyle amenities that promise an elite lifestyle.
Magadi Road is a well-developed locality and thrives with the presence of popular schools, colleges, hospitals, shopping malls, restaurants, entertainment hubs, retail outlets, etc., promising ease of living. Also, Magadi Road is close to several prominent IT parks and employment hubs, making it an ideal residential destination for professionals. Furthermore, Magadi Road is well-connected to the entire city, and the availability of public transport facilities makes the locality an apt residential destination. Magadi Road today offers splendid residential properties with world-class amenities, which makes it a preferred locality for home buyers and investors.
The following details are included in the brochure of Purva Blubelle:
Project Location: Elaborate details of Magadi Road and nearby places and areas.
Area: Total area of development.
Builder: Detailed information about the builder Purvankara.
Floor Plan: Details of the type of floor plan available at the apartment, the 3 BHK floor plan.
Master Plan: Complete detail of the entire property.
Contact Information: The contact details of the developer, along with booking-related details.
Purva Blubelle, the majestic residential apartment of Purvankara, is located on Magadi Road. Magadi Road is a prominent real estate hub of West Bangalore, which is an evident choice of homebuyers today. Purva Blubelle will be perfect for your new address, which promises an unmatched living experience for life. So check out the brochure of Purva Blubelle now and book your dream home here today, which will be an asset for life.
Puravankara Limited Blogs